6 min read
Hey! It has been a little while since I posted a blog post. Life has been kind of busy. Also, after blogging for 100 consecutive days it was nice to have a little break and gather some fresh inspiration.
During that project one of my favourite posts were my weekly roundup of highlights. Life goes so fast, so taking a moment to pause and recapitulate the previous seven days.
So, I thought I would do exactly that and share some of my favourite moments and things from the last week!
Highlights of my week
The weather has been really hot and we had a number of thunder storms. I love summer. It feels like the weather is full of passion. The heat can get a bit much but overall I really like the lazy atmosphere of those blazing days. And a good thunderstorm is always welcome.
On Monday SJ and I braved the heat and spent the afternoon at the playground. We had some good snacks and sweated and played a lot on the swings and in the sand.
Monday night my dad and I went for a swim together and then out for a meal at our favourite Italian restaurant. It was lovely to have some quality time together and be outside.
This week my sunflowers started blooming and it has me beyond excited!
On Tuesday SJ and I headed straight from nursery to the local pool with some friends and had a very lovely afternoon.
Wednesday we hung out with my parents and in the evening I went to my exercise class. Both always makes me feel great.
Thursday I had a work meeting which I had been a bit nervous about but it had the exact outcome I had prayed for. It left me feeling super motivated and grateful for my job.
SJ and I had a relaxed afternoon at home, mostly playing outside in the garden. We checked on the plants and SJ tried lots of apples that had been blown off the tree in the last storm. They are super sour still but she insisted on eating them. It felt so peaceful to just sit under the tree together, soft wind in the trees and sun shining.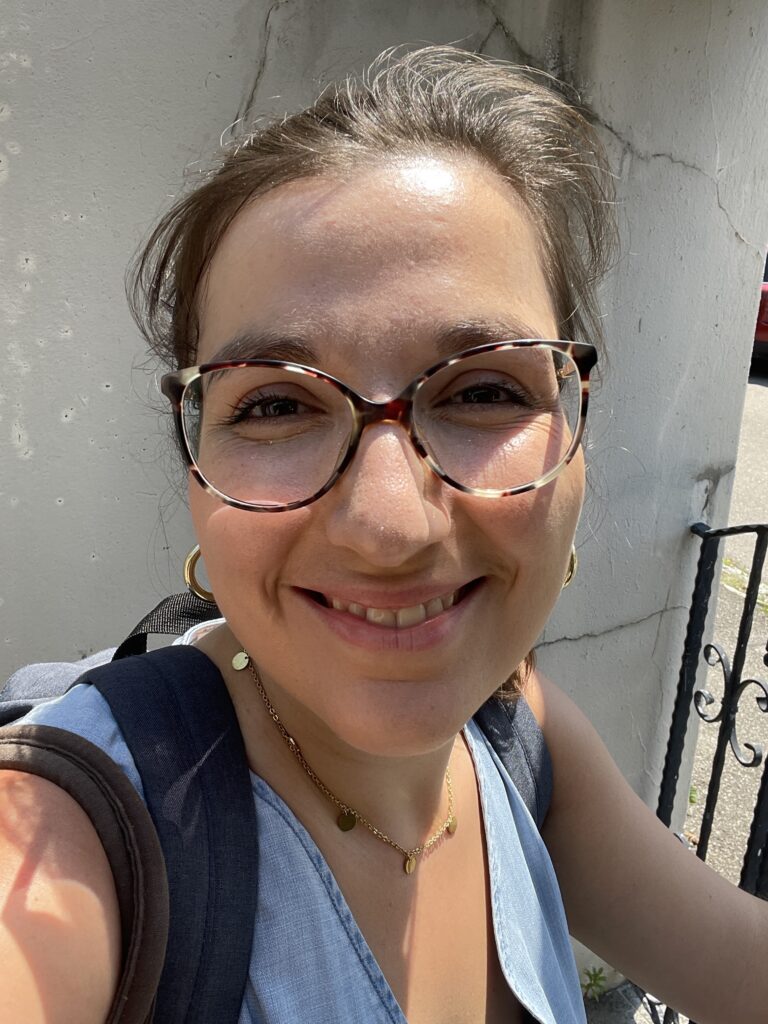 I had been in a bit of a reading slump lately, but this week was great reading-wise! I finished listening to "The humans" by Matt Haig. I re-read it for book club and I was just as delighted by the story as the first time round. Then, I listened to "Fourth Wing" by Rebecca Yarros over the course of two and a half days. It's 20 hours of audio – don't ask me how I managed. I am still completely taken by the book. It was such a gripping read!
Friday morning was my morning off and I did nothing but a workout, some housework and lots of audiobook listening and some knitting. It was blissful!
In the afternoon SJ and I went to a playground with a water pump and had lots of fun.
In the evening I went for a meal with some girlfriends. We sat outside, ate delicious Greek food and shared motherhood stories.
We had a very full but lovely weekend. Edd has been pretty swamped with work but he took most of the weekend off and we hung out lots.
Saturday morning Edd got up with SJ (she currently is awake at 5 am every morning!) and I got to lie in. Once I got up we made French toast, watered the plants and played. In the afternoon SJ was invited to a birthday party to which we all went together. It was such a lovely time.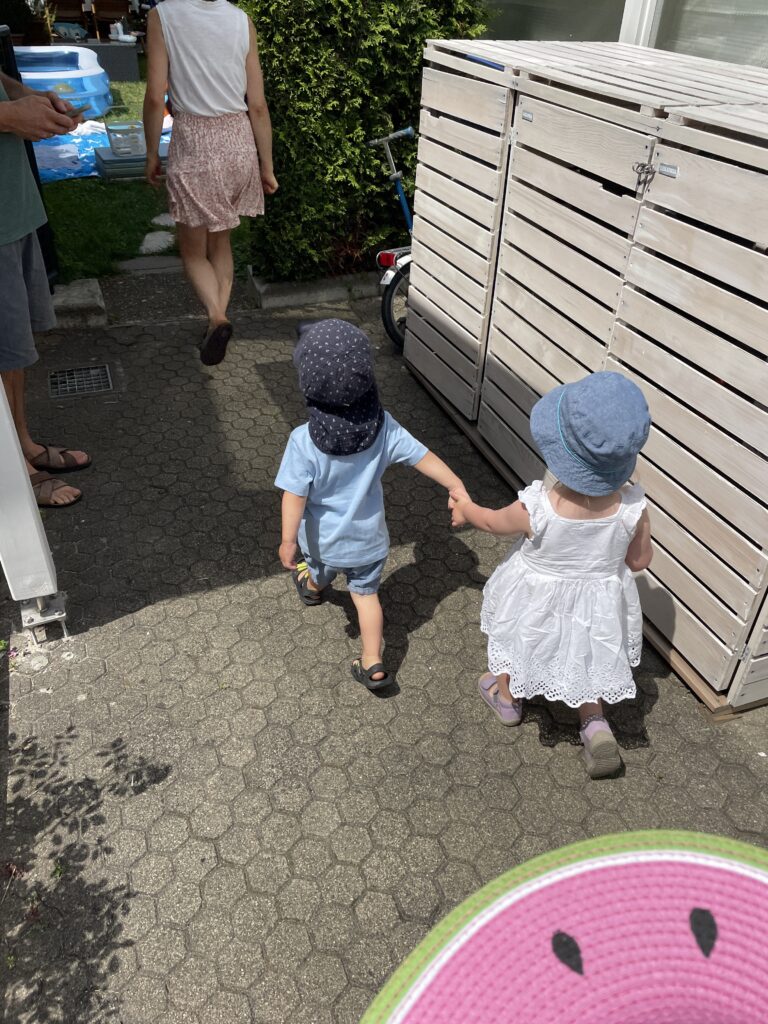 On Sunday morning we meet some very dear friends for breakfast and in the afternoon were invited for a BBQ at our neighbours house. Then Edd had to leave for the airport which was kind of sad, but I am glad we got to have so much quality time together before he is off to the UK for three weeks.
After putting SJ to bed I watered the plants and tasted some of the first ripe tomatoes. Gardening is kind of hard but pretty exciting at times!
What were some of your favourite moments from last week?