4 min read
This week was kind of hard, actually. I was off from work and had planned to travel to a dear friend with SJ. I felt the strong need to get out, recharge, catch up on sleep and get time to myself.
However, SJ got ill! Our nights were pretty terrible and the days very exhausting. I have said (sobbed) the words "please stop crying!" more times in the past seven days than I would like to admit. Apparently trying to reason with a feverish toddler about the fact that Mama needs to sleep doesn't work.
So yeah, my well laid out plans to sew and practice piano and have quality friendship time did not materialise. Nonetheless, we had some great moments too!
This week's highlights
Last weekend we had two very good friends staying with us and we had such a great time together, eating good food, laughing, talking, watching films and playing with SJ.
On Monday my dad and I met up with a couple of people we used to be in a guitar ensemble with. It was great to connect and we had some excellent food as well.
I finished two books: "My Dark Vanessa" by Kate Elizabeth Russell and also "Circe" by Madeleine Miller. Both were excellent.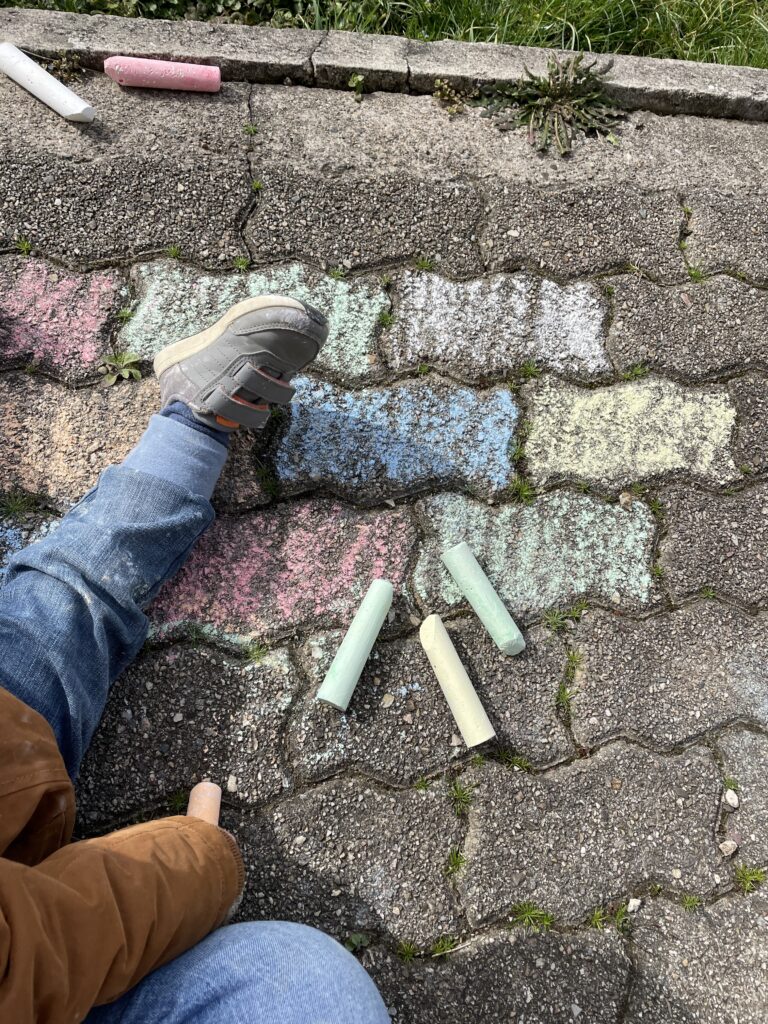 I tried to cheer SJ up by taking her outside, we made cookies together, went for bike rides and drew with chalk for the first time.
The weather is starting to warm up and there are signs of spring everywhere: blooming trees, daffodils and primroses.
I had my first ice cream of the year!
SJ took the majority of her naps on me this week, but I had a few moments where she slept in her own bed, which I used to do some sewing which made me very happy.
On Friday night two of our friends from Lancaster came to visit. We and SJ love having people stay. So right now we are enjoying lots of good conversation, laughter, playing together and eating great food.
On Saturday SJ was invited to a birthday party and we had the loveliest time!
It's Edd's birthday today! I am so so grateful for him. He is my best friend, my companion and such a wonderful father to SJ. I am excited to celebrate him today, to BBQ with friends and family and am hoping for positive Formula 1 results! Haha! Happy birthday Edd!
---
This is Day 26 of my 100 Day Project. You can learn more about my 100 day project by reading this post. If you want to do your own 100 day Project, I would recommend checking out the 100 Day Project website.