6 min read
If you have read my blog the last couple of days, you know that I am currently participating in Brita Long's Love Blog challenge. Each day there is a prompt for a topic to blog about. Today's prompt is money. You can read my previous LoveBlog posts here.
Money is probably one of the most thought and worried about topics ever. Somehow this means for exchanging goods and services with one another is strangely emotional.
To be honest, I personally don't think a whole lot about finances. Of course, having worked freelance for many years worrying about money is not completely unfamiliar. Especially in the last months, with my studies coming to an end and our move to Germany the uncertainty about our financial future has not always been easy.
God's provision
This week, I have been reading about the story of the Israelites and how God led them out of Egypt. I really was struck by how God provided for their physical needs. Every morning they would find manna, some edible substance that nourished them. (I always imagined it to be like protein bread.)
In a way, that sounds incredible. Everyday they got what they needed.
But it was only ever enough for that day. The next day they had to rely on God all over again. As far as I remember the story, God never let them down. He didn't suddenly forget that they needed food one day. But I can imagine, that at the back of their minds the Israelites might have worried about that. Will we have something to eat today? Will God provide for us in this miraculous way again? We know he can, but who says he really will do it? What's the guarantee?
Because that is how I often feel. It is exhausting to not know for sure if you will have enough for tomorrow. Or where it will come from.
Manna and multiplication
Interestingly, my reading plan for the New Testament took me to John 6:1-15 – the feeding of the 5000. The basic gist of the story: Jesus is hanging out with this massive crowd of people, teaching them about God's kingdom. Everyone is so immersed in what Jesus is saying that no one makes any plans about food. The disciples suddenly realise that all they have is a few loaves of bread and some fish from this little boy who is part of the crowd. They start to worry but Jesus saves the day. He prays and after that he hands out the little boy's lunch and everyone gets fed.
More than that – at the end they have 12 baskets of leftovers.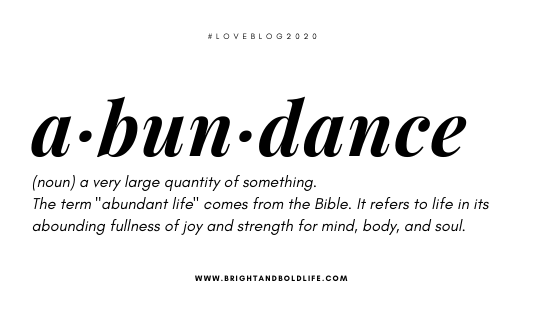 God does both. He sometimes takes us through "manna seasons", in order to teach us trust, where we have to depend on his provision day by day. But he is also the God who promises us the land of overflowing milk and honey. He is the God who expands the little we have and turns it into an abundant feast.
There are seasons of Manna and seasons of multiplication. In the end, it all comes from Him.
A different attitude towards money
"From those to whom much is given, much is expected"
If we're being real, most of us only really know seasons of multiplication. We take the little we have – our skills, our time – and put it into work and we receive financial security in return. Most of us don't just have enough to cover our most basic of needs but we end up with some extra baskets filled with leftover bread and fish (metaphorically speaking, of course). This does not appear like such a privilege, but in so many places in this world workers are exploited and never have a chance to attain any wealth for themselves or their families.
I feel challenged to rethink my slightly careless attitude towards money. That is to say, I want to learn what it means to be a good steward of our money.
There are a couple of quite basic things I would like to start doing.
Firstly, an attitude check.
I want to grab my loaves and fishes and bring them to Jesus.
I love the little boy in the story who brings what he has to Jesus. He is only mentioned in one sentence, yet plays such a vital part. There were probably other people in the crowd who brought bits of food, but he is the one who is willing to share.
I want my attitude to be like that of the boy. He didn't hide what he had and ate it in secret to make sure he would be satisfied. He was generous. I want to learn to be more like that. To be aware of the need of others as much as I am aware of my own need. To be quick to share, and quick to trust in God's provision.
Secondly, a spending check.
I want to be more mindful of where my money currently goes. Quite a few times I tried to write down what I spend each month but usually I end feeling overwhelmed and throw my collection of different receipts in the bin.
For the next 30 days, my goal is to monitor all my outgoings. How much money do I spend on coffee and cake and public transport and books and all the other things? Right now, I have really no idea. But I think it is so crucial to know where my money goes in order to see whether I need to make any changes.
Have any of you guys got recommendations for any tools or apps or the like that help you keep track of your expenditure (especially if you mostly use cash)?
Thirdly, make a plan for our money.
I love a good plan!
Once I know, how much money is coming in and where our money currently goes I want to sit down with Edd and set some goals about how much we want to give (to the local church, to charity and to 'random' acts of generosity, like paying for a meal for a friend), how much we want to save (let's be grown ups with an emergency and holiday fund!) and how much we want to spend.
Finally, check what's working and start from the top.
So far, my limited success with budgeting has been due to the fact that financial plans are never 100% accurate. Until now, whenever I overspent on a budget category, I ended up throwing out the whole plan because I thought it was useless.
However, I can see now that this is irrational. Life isn't predictable. Having a plan still holds value though, even if we cab only stick to it 80% of the time. 80% planned is so much better than complete chaos.
And then we start from the top. Come back to Jesus with our loaves and fishes, ask him to turn it into a blessing for many and to help us be good stewards.
As you can see, I am still very early in my budgeting journey, so feel free to leave any tips or ideas in the comments below!